ECHO Global Health Initiatives in HIV, TB, Health Security and One Health
Project ECHO is rapidly growing in Africa, Asia, and Latin America supporting care and treatment in HIV, Tuberculosis (TB), laboratory strengthening and global health security. HIV, TB and other infectious diseases are treatable with the right knowledge at the right place and right time.
Participants in ECHO Immersion training in Abuja, Nigeria, December 2019

The

Global HIV ECHO Initiative

is a collaboration with the US Centers for Disease Control and Prevention (CDC) and other partners aiming to improve care and treatment of the estimated 37 million people living with HIV (PLHIV) worldwide. The initiative currently focuses on high burden countries in Sub-Saharan Africa, Central Asia and Latin-America supported through the President's Emergency Plan for AIDS Relief (PEPFAR). Read more about CDC's collaboration with ECHO in Namibia here.
The

Global TB ECHO Initiative

supports the WHO Global Plan to End TB. More than twelve countries are implementing TB ECHO programs in Vietnam, India, Georgia, Kenya, Uganda, Tanzania, Mozambique, Namibia, Guatemala, Honduras, Panama, along the US-Mexico Border, and in the states of New Mexico, Colorado, Washington, and Massachusetts in the US. The programs focus on strengthening care and treatment of multi-drug resistant TB, pediatric TB, TB Data 4 Action, and TB infection.

ECHO programs focused on laboratory strengthening

are part of the effort to address HIV, TB and global health security threats. The ECHO Institute is working with the African Society for Laboratory Medicine (ASLM) connecting 11 African countries to share best practices on HIV Viral Load Scale Up, the Tanzania Health Promotion System (THPS) on improving HIV Rapid Testing and TB diagnostics across Tanzania, the American Society for Microbiology (ASM) to address Antimicrobial Resistance in Kenya and Ethiopia, and the South Africa National Health Laboratory Service to strengthen laboratory services.
Project ECHO supports the Global Health Security Initiative by working with the Africa CDC in their mission to improve infectious disease surveillance, public health emergency preparedness and response, including addressing outbreaks and public health events of regional and international concern such as cholera and Ebola. Public Health specialists in over 40 African countries connect through regular teleECHO sessions to share information on infectious disease outbreaks and International Health Regulation implementation.
As of the end of 2019 Project ECHO is part of a consortium to support One Health training activities in Asia and Africa. More information on this One Health Workforce for the Next Generation can be found here.
HIV FACTS
37.9 million people globally were living with HIV (end 2018)
1.7 million people became newly infected with HIV (2018)
23.3 million people (62%) with HIV are on treatment (2018)
770,000 million people died from AIDS-related illnesses (2018)
32.0 million people have died of AIDS-related diseases since the start of the epidemic
TB FACTS
Almost 1.8 billion people infected with TB worldwide (2018)
10 million people become ill with TB each year(2018)
1.5 million deaths from TB each year(2018)
484,000+ cases of multidrug-resistant TB cases each year TB is the top killer of people living with HIV
GLOBAL HEALTH SECURITY FACTS
Yearly 1.3 million to 4.0 million cases of cholera occur and 21,000 to 143,000 deaths worldwide due to cholera.
In 2014 over 28,000 cases of Ebola were counted with more than 11,000 deaths
Increasing Antimicrobial Resistance globally may lead to Superbugs
AFRICA ECHO Programs
HIV: Namibia, Kenya, Cote d'Ivoire, Tanzania, Nigeria, South Sudan, Zambia, Malawi, and Democratic Republic of Congo (DRC).
Lab (HIV rapid testing, Antimicrobial Resistance, chemical pathology): Tanzania, Uganda, South Africa, Kenya, Cote d'Ivoire

LabCoP (Viral Load Scale Up): Sierra Leone, Ethiopia, South Sudan, Kenya, Uganda, DRC, Tanzania, Zambia, Malawi, Zimbabwe, South Africa

TB: Kenya (2), Uganda, Tanzania, Mozambique, Namibia
Global Health Security: Four regional networks (Southern, Eastern, Central and Western Africa) connecting over 40 countries
Other topics: Autism (Kenya), Infection Prevention and Control (South Africa), Pulmonary diseases (Ethiopia), Safe Surgery (Tanzania)
ASIA ECHO Programs
HIV: Kazakhstan, Kyrgyzstan, Tajikistan, Myanmar, India
TB: Vietnam, India PACT, and Indonesia: Field Epidemiology Training Program (FETP)
TB: Safe Surgery: Cambodia
Latin America ECHO Programs
HIV: Caribbean Islands, Uruguay, Guatemala, Honduras, and El Salvador
TB: Guatemala, Panama, Guatemala, Honduras, and El Salvador
MetaECHO Collaboratives
HIV and TB ECHO program leaders in all stages of development are invited to participate in quarterly MetaECHO Collaborative sessions. The Africa MetaECHO collaborative is open to all ECHO program leads in Africa.
HIV MetaECHO Collaborative Meeting Dates
Thursday, April 23, 2020
Thursday, July 23, 2020
Thursday, October 22, 2020
For more information contact hivmetaecho@salud.unm.edu
TB MetaECHO Collaborative Meeting Dates
Quarterly Thursdays at 8 am Mountain time.
For more information contact aarmistad@salud.unm.edu
Staff

Bruce Baird Struminger, MD, MA FACP
Associate Director, Project ECHO
Associate Prof. of Medicine
HSC Div. of Infectious Diseases
BStruminger@salud.unm.edu
Karla Thornton, MD, MPH
Associate Director, Project ECHO
Prof. of Medicine
HSC Div. of Infectious Diseases
kthornton@salud.unm.edu

Michelle Iandiorio, MD
Medical Director, HIV ECHO
Associate Prof. of Medicine
HSC Div. of Infectious Diseases
Office: 505-272-4903
miandiorio@salud.unm.edu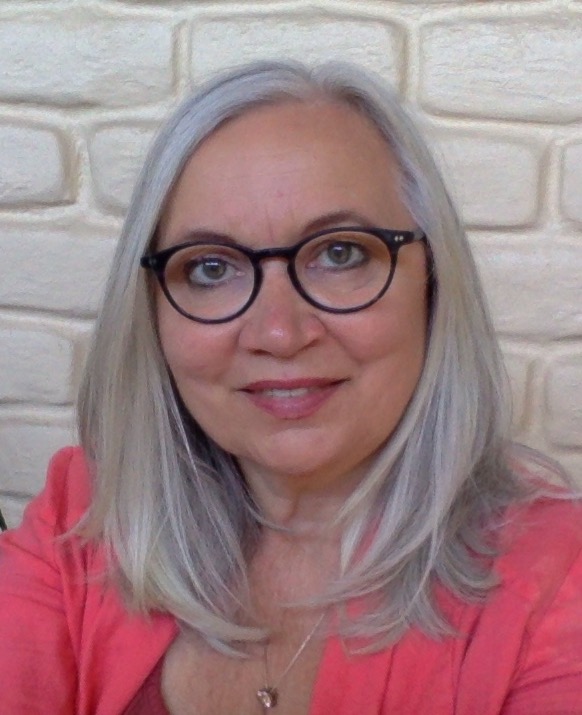 ---
©2020 Project ECHO
The University of New Mexico
(505) 750-3246
Contact Us