Introduction - 90 minute video conference
Dip Your Toes In - Is ECHO for you?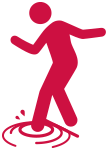 ECHO Institute hosts a 90-minute videoconference session using the Zoom platform during which Dr. Sanjeev Arora presents for 45-minutes followed by 45-minutes of interactive discussion and Q&A. This is a great opportunity to hear an overview of the ECHO model and how it started, interact with others learning about ECHO for the first time, and meet members of the ECHO team.
Target Audience
Anyone interested in ECHO.
Register
To attend any of the ECHO Introduction dates listed below, please click on the link for online registration and follow the registration instructions:
Upcoming Introduction dates:
Immersion - 3 Day On-Site Training
Deep Dive - In depth training to start your own ECHO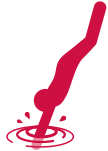 If your organization is ready to replicate ECHO and has signed our partnership documents, we offer a deeper dive into the ECHO model and next steps for implementation. Through Immersion, you will develop an ongoing relationship with our Replication Team and other ECHO staff members, who will assist you in setting up your own teleECHO clinics. This 3-day in-person training at the ECHO Institute in Albuquerque, NM requires partnership documents to be signed before participation can occur. If you have not signed the partnership documents and would like to attend Immersion, please contact the Replication Team at echoreplication@salud.unm.edu.
To manage capacity, we have a FIVE person limit per partnering organization for Immersion sessions.
If you are interested in attending a one-day Orientation, please send an email to echoreplication@salud.unm.edu for more information.
Target Audience
Organizations ready to implement ECHO: we suggest that organizations send an implementation team rather than a single individual whenever possible. The team composition varies, but we suggest at least one content expert or specialist (particularly important to bring the team leader), other members of your anticipated ECHO hub team and an administrative or coordination lead.
Suggested Pre-Work
Introduction: we suggest that you attend ECHO Introduction before Immersion to learn more about the ECHO model and whether or not it fits your needs.
Launch Readiness Assessment: this document will help you to start thinking about what is needed to start your own ECHO and ensure your team is ready to attend Immersion training.
Requirements
To participate in the Immersion training for replicating ECHO, you must first complete partnership documents
Working agenda
Click here to see the agenda.
Upcoming Immersion dates:
Deadline to Register
Register ASAP as sessions fill quickly. Registration for these events will close on the Monday of the week prior to the event.